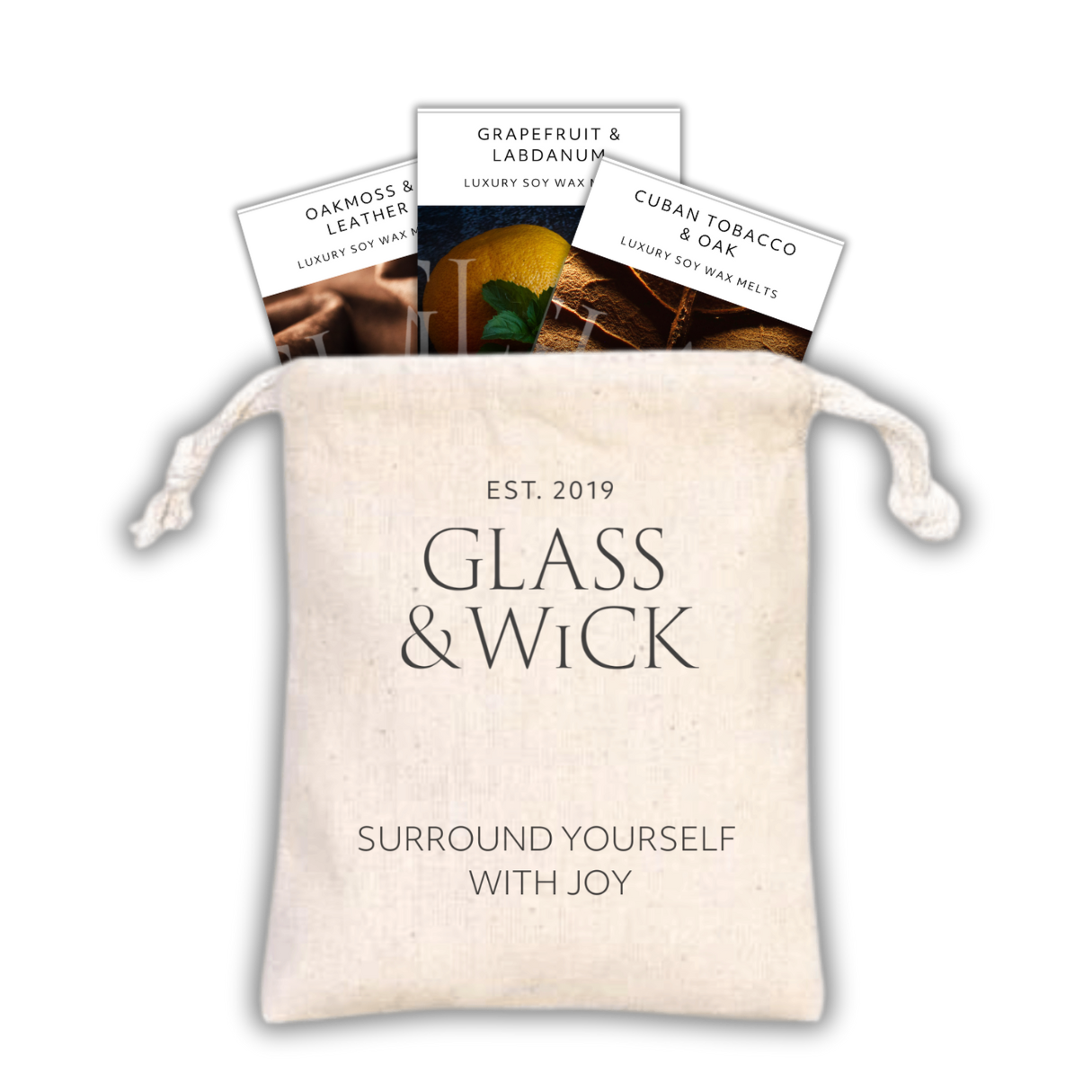 Earthy Bundle of Joy
A carefully considered selection of scents for those that love to refresh and uplift their space, nestled within our Glass & Wick organic cotton drawstring bag. 

Details:

Comprises 3 x Full Sized Individual Soy Wax Melt Pouches

Each Individual Pouch of Soy Wax Melts Contains:

Six, beautifully scented, large soy wax melts. [Net Weight 70g]

Expertly hand crafted, in-house, using:

100% Pure Soy Wax (Sustainably Sourced)


Fine Fragrance Oils

Delicate Dried Botanicals 

How to Use:

Simply place one wax melt in the top of your wax melt burner.

Light a small, unscented 4 hour tealight underneath. The tealight will heat up the wax melt and as it melts, release the beautiful fragrance into your chosen space.

Each wax melt will last for approximately 10-15 hours.

Each wax melt will typically fill a medium to large space for the entire time it is in use.

Squares may be cut in half for a more subtle scent throw, if desired.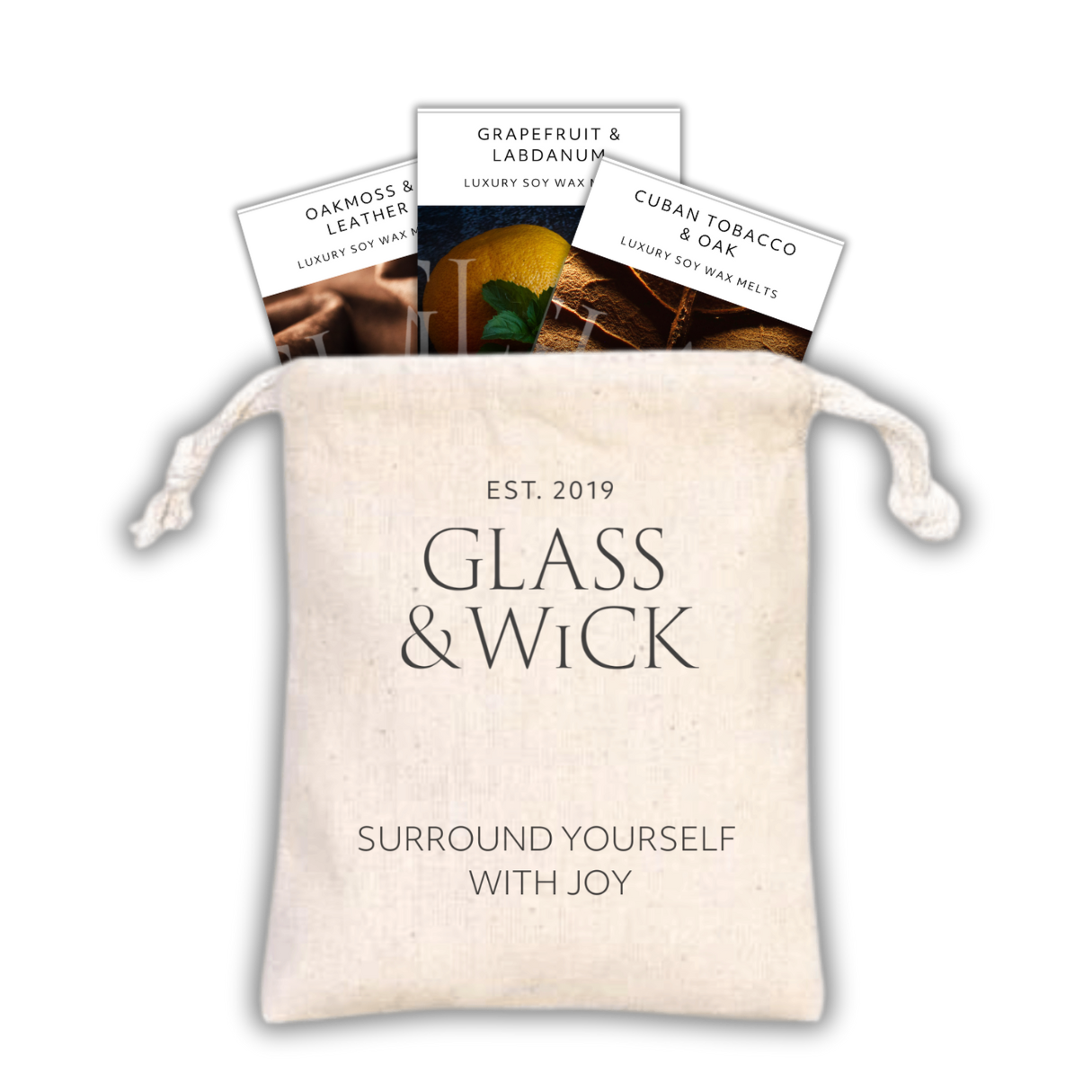 This product has no reviews yet.
Refill Your Favourite Diffusers...
View all