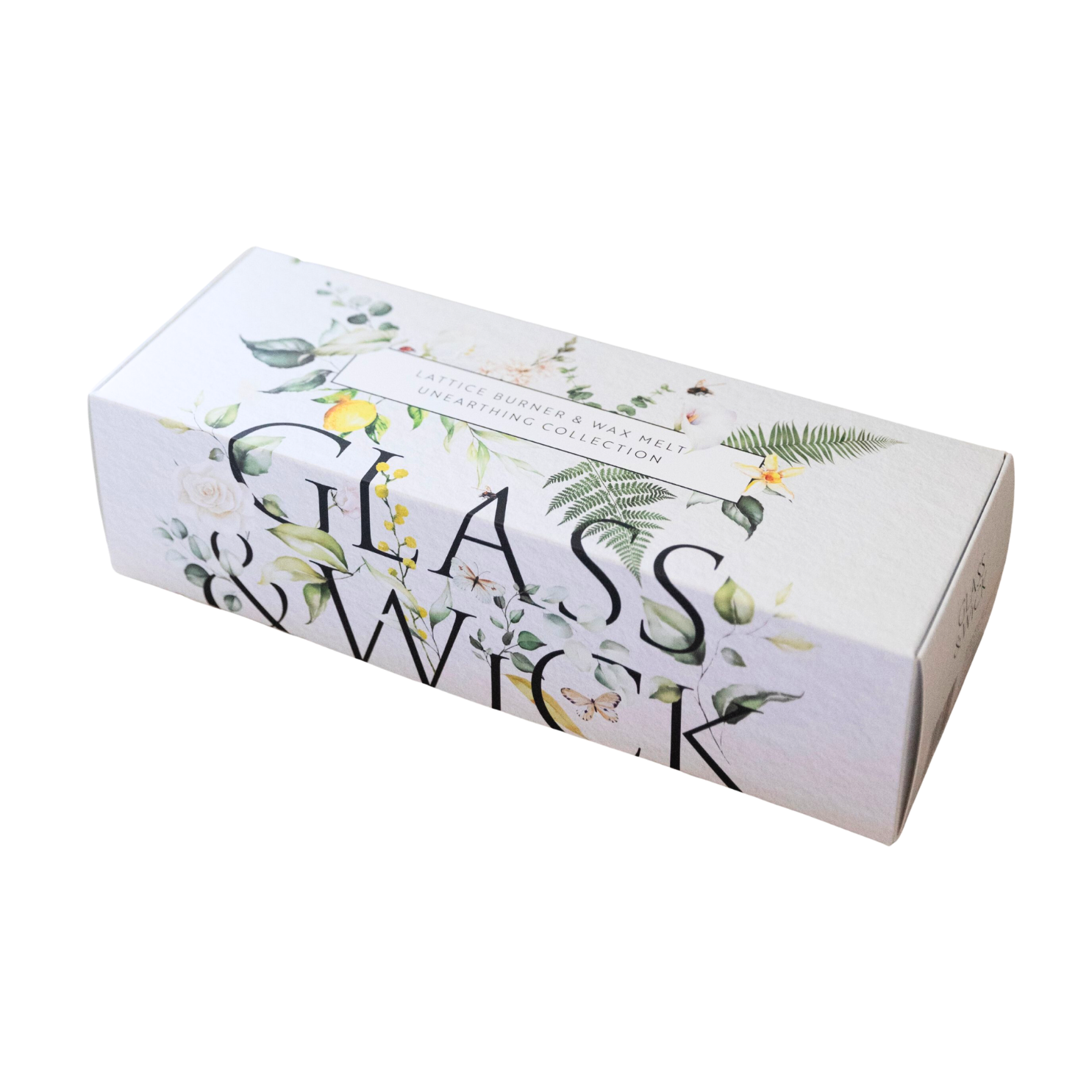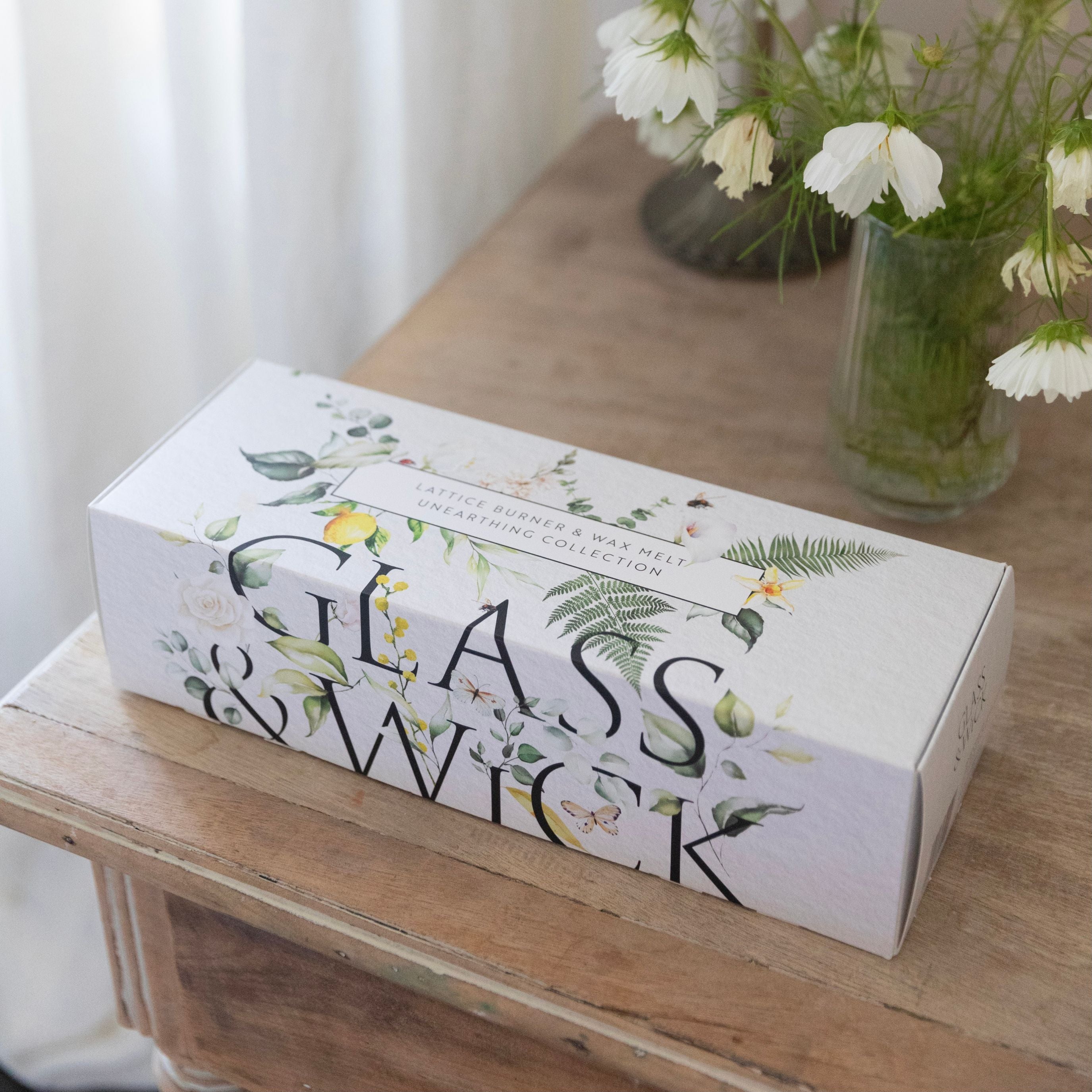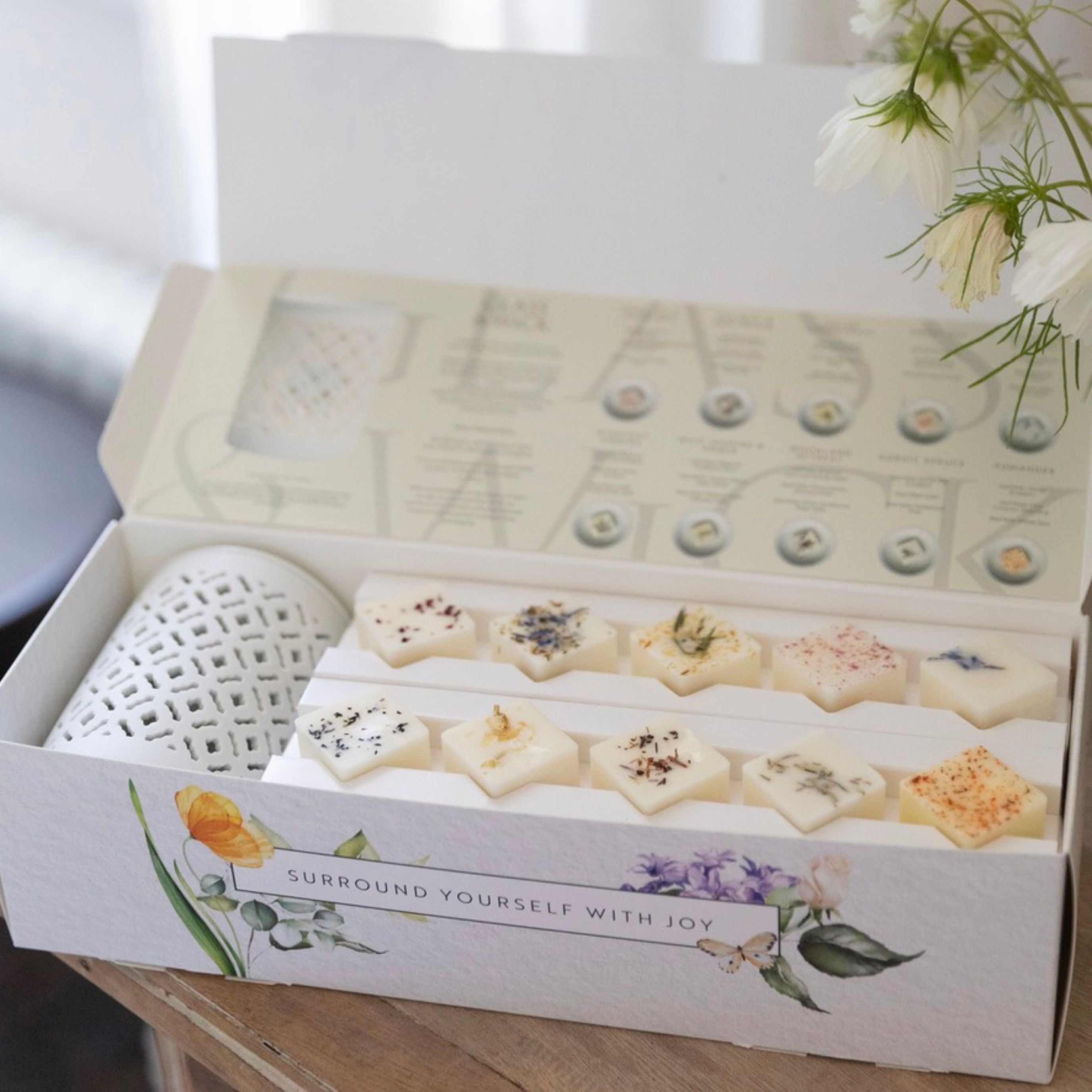 Unearthing Collection Lattice Burner & Wax Melt Gift Set
The ultimate gift for those who love their home to smell beautiful.

Embark on an indulgent, fragrant discovery with our collection of beautifully scented wax melts, in a range of bestselling fragrances.

What's Inside:

10 individually scented hand poured soy wax melt squares (fragrances listed below)

An elegant, matte white ceramic wax melt burner featuring lattice cut out pattern.

When lit, this stylish burner casts a cosy, patterned glow. 

The fragrances within this collection include: White Lily & Neroli, Indian Lemongrass, Sweet Pea, Dark Fig & Mulberry, Sea Mist & Driftwood, Woodland Retreat, Midnight Embers, Nordic Spruce, Wild Jasmine & Amber, Pomander

Packaged in a charming gift box, made from FSC certified materials. Contains 10 soy wax melts. Net weight: 120g.

Each wax melt will provide approximately 10-15 hours of scent. This will vary from fragrance to fragrance, and is also dependent on the size of your burner and quality of tea light.

We only ever advise using good quality, small, four hour tea lights. Larger, deeper tealights with longer burn times are unsafe for use in wax burners and can lead to them overheating and in some instances, cracking. 

Please refer to your wax melt care guide upon receipt, to maximise burn time and product performance, as well as ensuring safe usage of the product.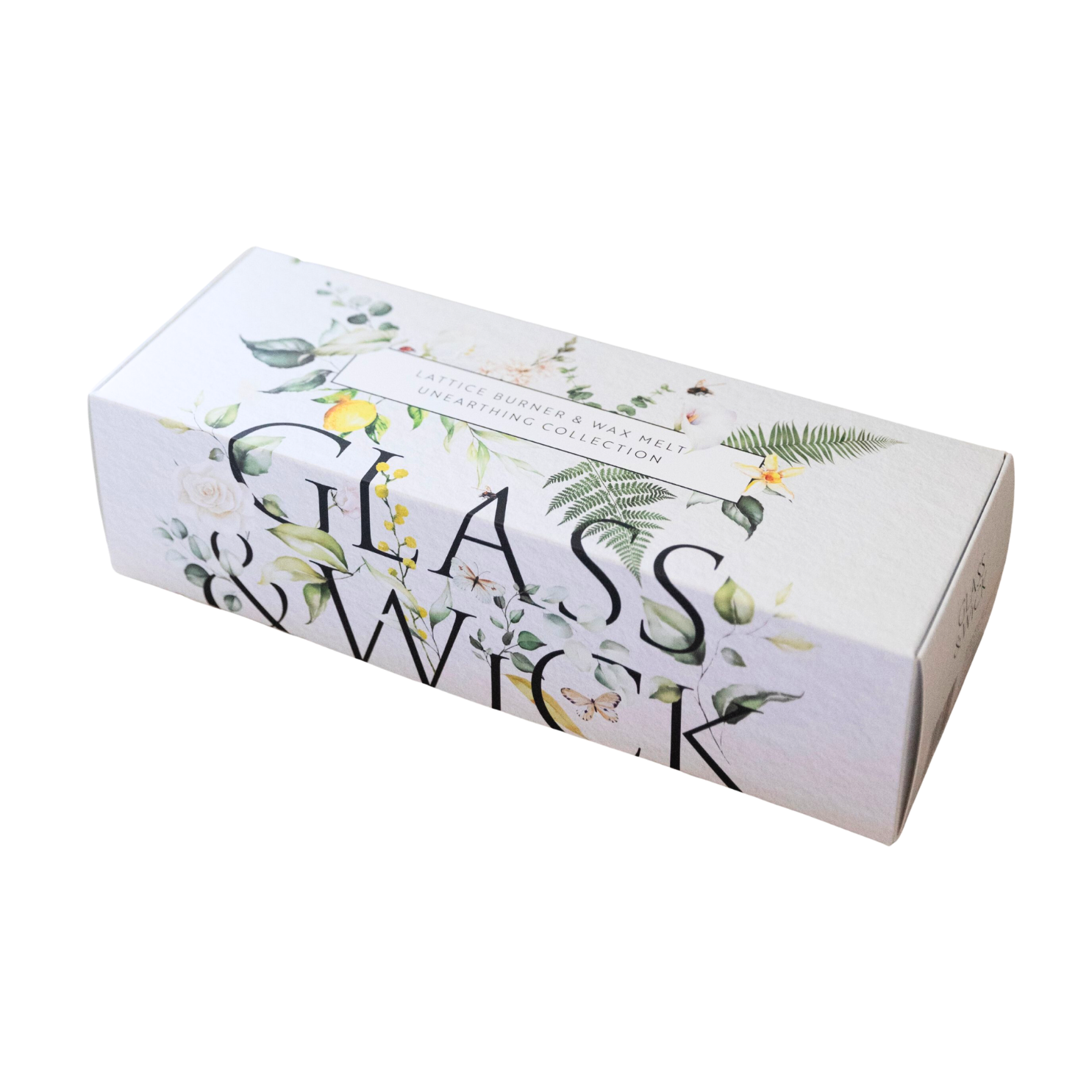 This product has no reviews yet.
Refill Your Favourite Diffusers...
View all