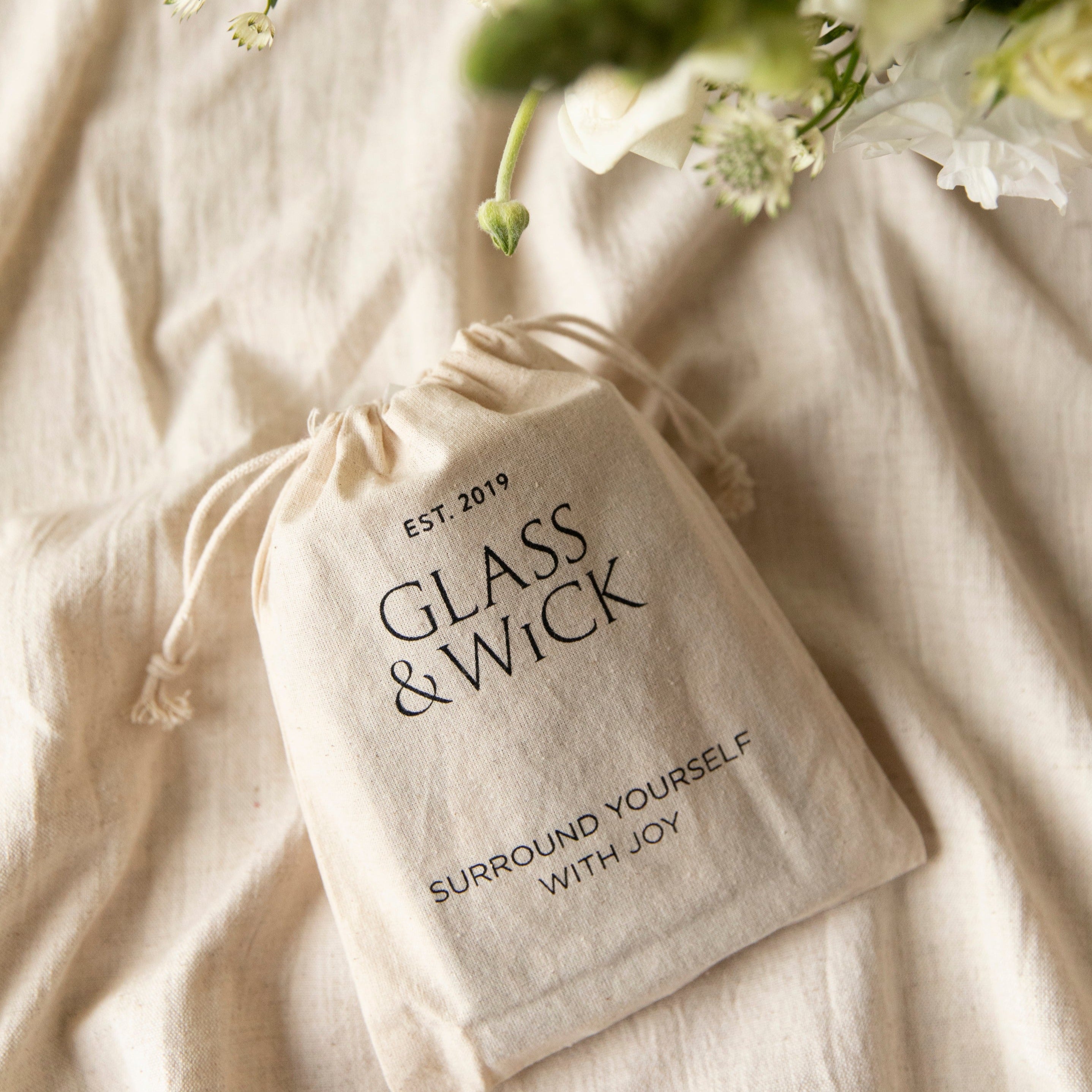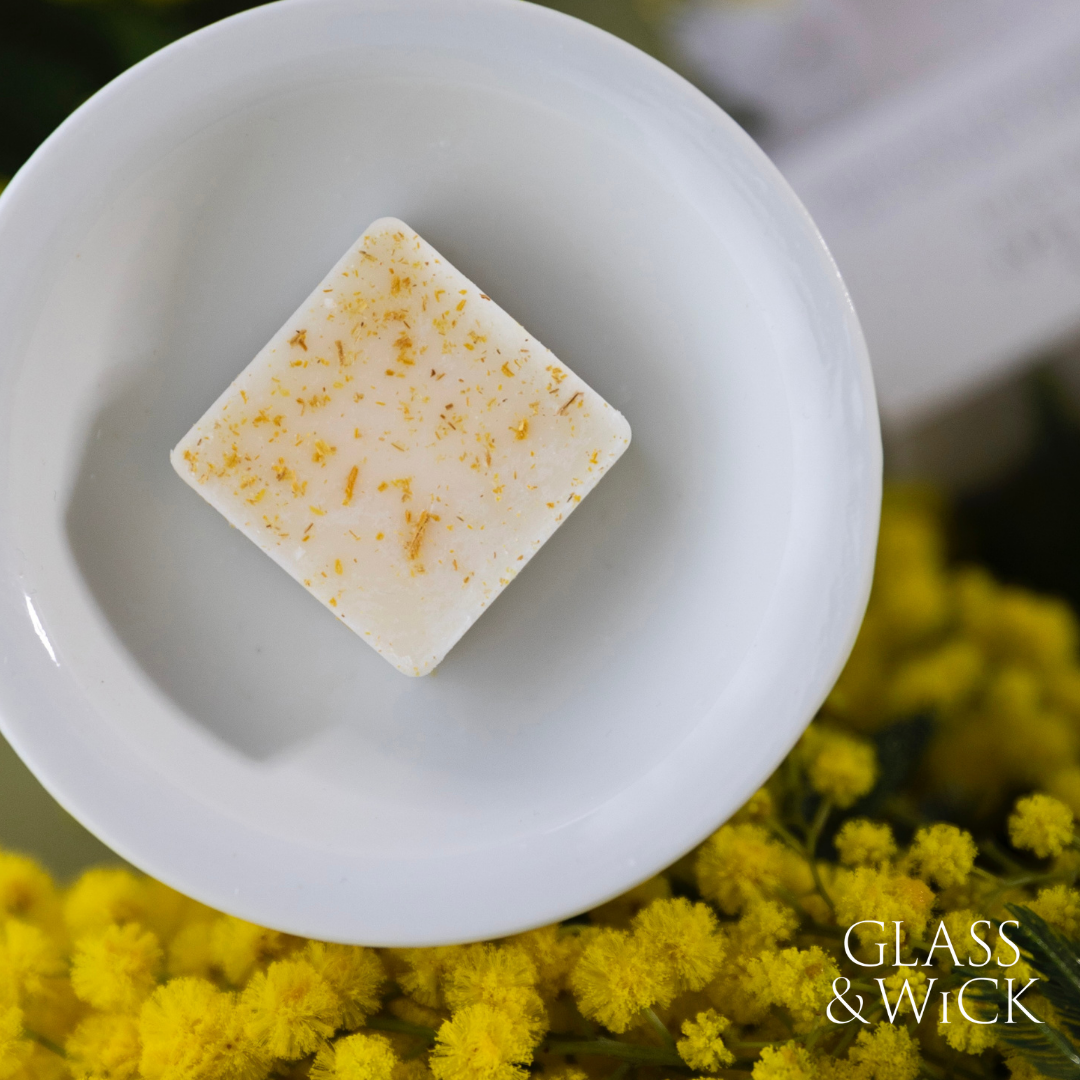 'Unearthing' Sample Collection with 6 Soy Tealights
We invite you to 'unearth' your favourite fragrances with our carefully curated sample collection...

Nestled within our delightful organic cotton bag, you'll discover ten, large soy wax melt squares, providing up to 120 hours of dreamy fragrance. 

Also contains six of our hand poured, unscented soy tealights, so you can begin enjoying your wax melts straight away.

Unearth your personal favourites or gift to your loved ones, for them to begin their own Glass & Wick fragrance discovery. 

The fragrances within this collection comprise our best sellers and hidden gems, including:

White Lily & Neroli | Seashells | Japanese Plum & Rhubarb | Oakmoss & Leather | Cuban Tobacco & Oak | Carnation Petals | Sea Fennel & Water Lily | Tuberose & Cassis | Myrtle & Sandalwood | Indian Lemongrass


We are unable to tailor the fragrances within this collection upon request, however, fragrances will change periodically, in line with seasonal changes. Please check the above list for our current selection. 

Subscribe and save with our Little Letter Box wax melt subscription - just £9.99!

Discover our entire collection of Soy Wax Melts here

Expertly Hand Crafted, In-House, Using:
100% Pure Soy Wax (Sustainably Sourced)

Fine Fragrance Oils

Delicate, Dried Botanicals 

How to Use:

Simply place one of our wax melt squares in the well of your wax burner and light a small, 4 hour tealight underneath. 

If you wish to extend the burn time of your wax melts, or create a subtler scent throw, simply snap one wax melt square in half! 


When the fragrance runs out, replace with a new wax melt.

Burn Times & Weight:

Packed in fully recyclable, compostable and biodegradable glassine bags. 


Net Weight Per Wax Melt: 11.5g

Each wax melt will provide approximately 10-15 hours of scent. This will vary from fragrance to fragrance, and is also dependent on the size of your burner and quality of tea light.

We only ever advise using good quality, small, four hour tea lights. Larger, deeper tea lights with longer burn times are unsafe for use in wax burners and can lead to them overheating and in some instances, cracking. 

Please refer to your wax melt care guide upon receipt, to maximise burn time and product performance, as well as ensuring safe usage of the product. 
This product is rated 5.0 of 5.0 stars.
It has received 1 review.
Refill Your Favourite Diffusers...
View all