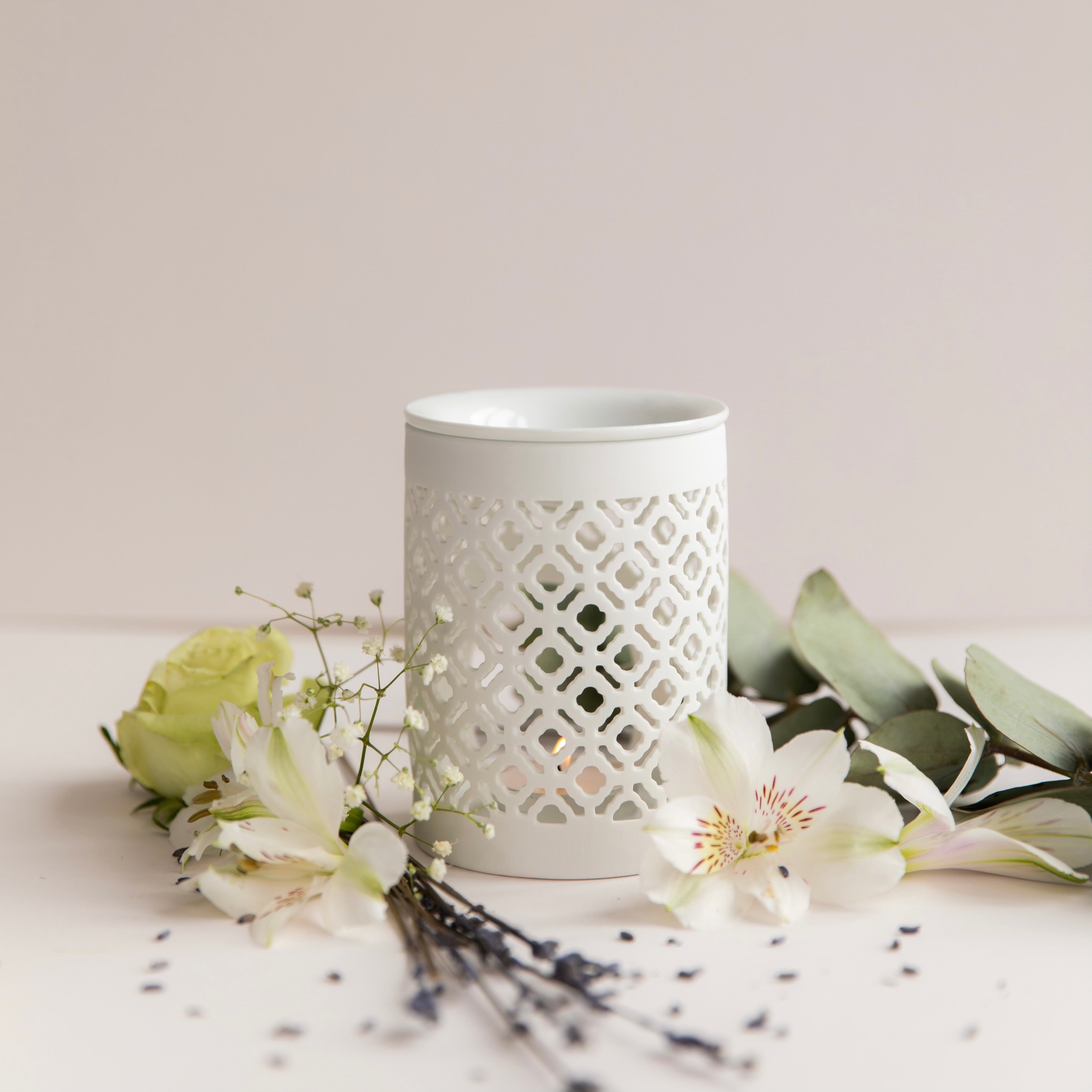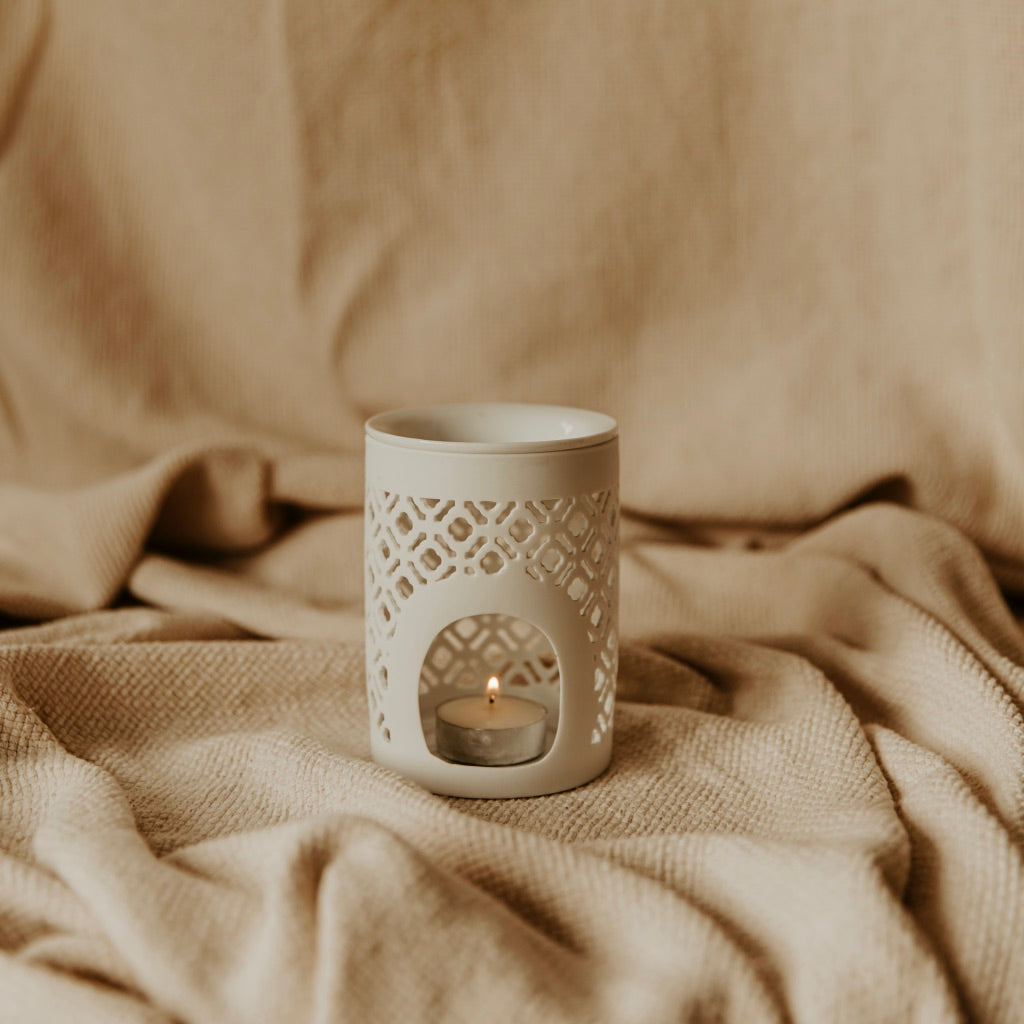 Imperfect Lattice Burner
A beautiful ceramic burner in matte white; its elegant cut out pattern creates a warm, ambient glow when lit. 

Please be advised; we are unable to provide photos of said imperfections. Any accessories which we believed to be too imperfect for you to enjoy, have been left out of this collection. 

Minor imperfections include one or more of the following: 

- Small chip/s

- Small dent/s

- Small bubble/s

- Off-centre dish

All clearance items are non-refundable. 

No burner is complete without a selection of luxury soy wax melts. Browse our range of soy wax melt fragrances here!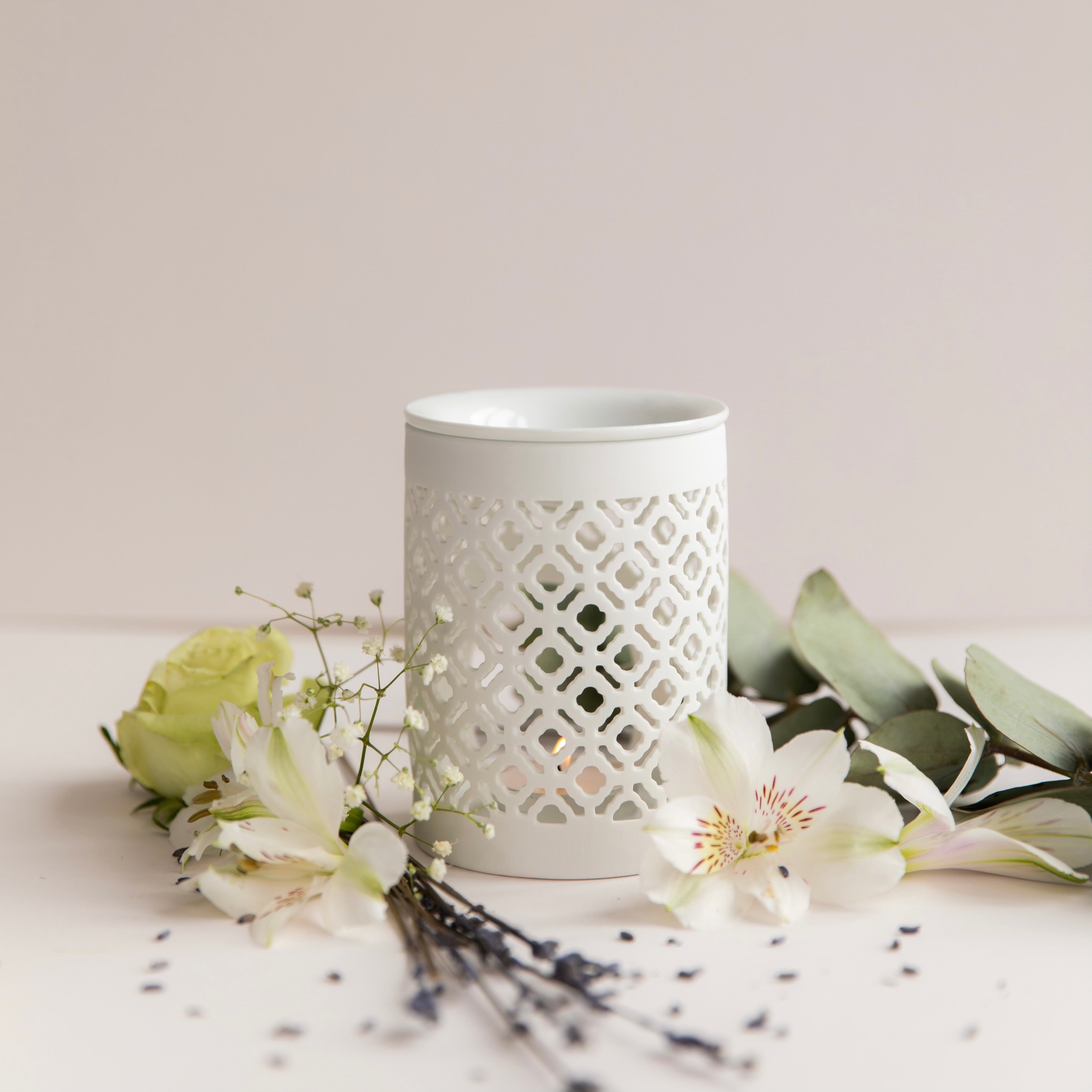 This product is rated 5.0 of 5.0 stars.
It has received 1 review.
Refill Your Favourite Diffusers...
View all