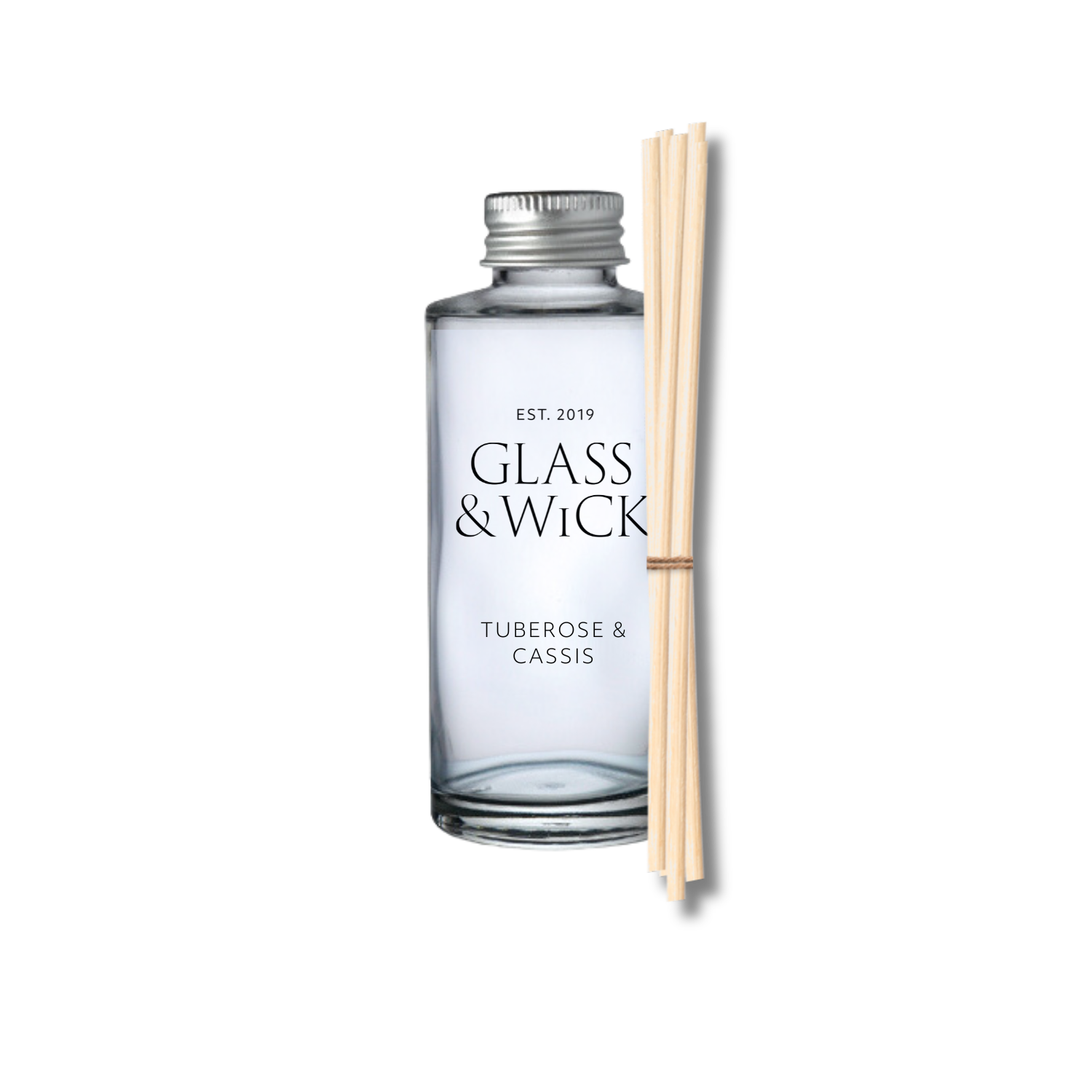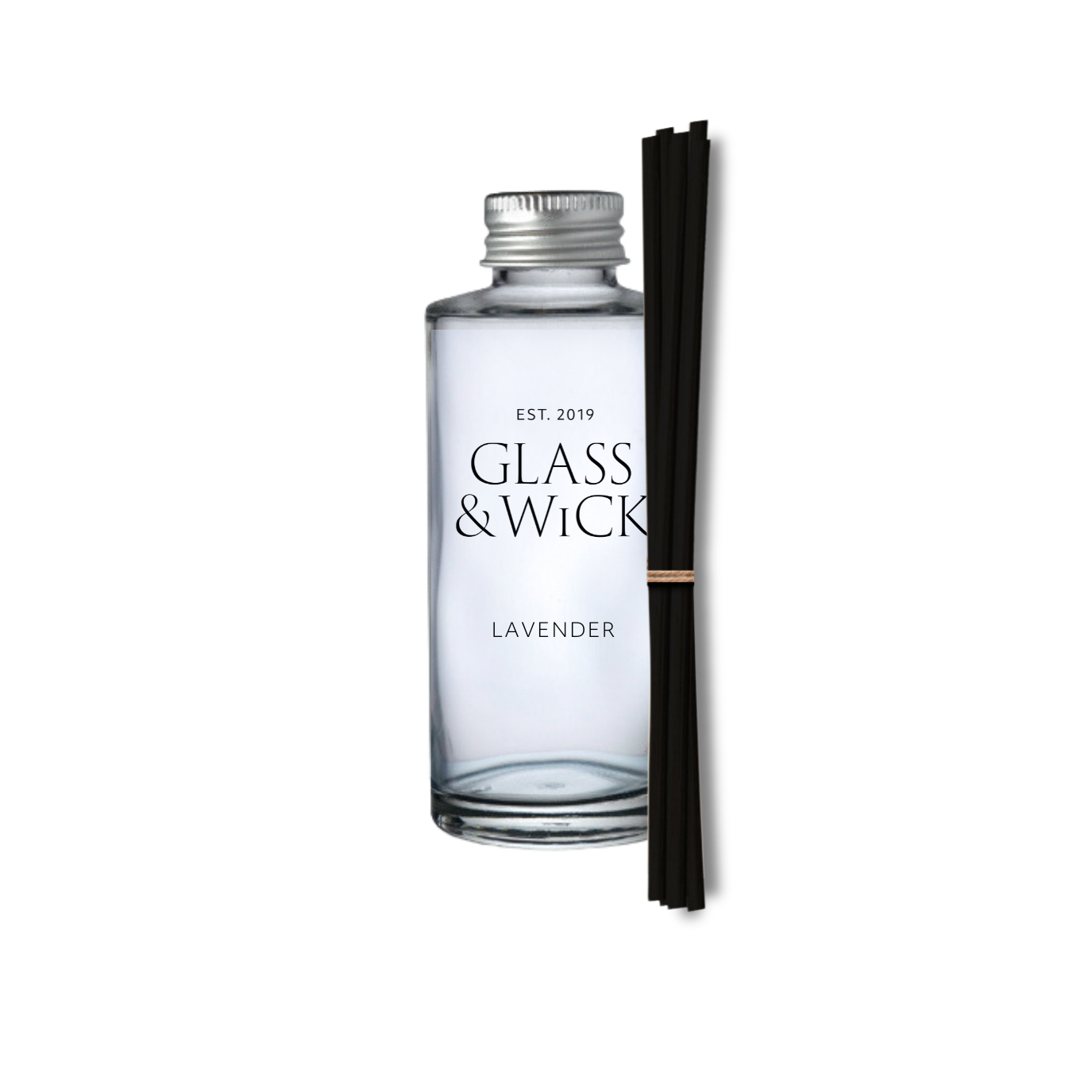 Tuberose & Cassis Diffuser Refill
Refill your favourite diffuser vessels with our diffuser refill sets. Includes 100ml of diffuser oil; hand-blended using an eco-friendly base and fine fragrance oil. Complete with a brand new set of 8, high quality, fibre reeds that are designed to ensure optimum scent dispersion and less need to flip reeds. 

Encased in a glass bottle and eco-friendly aluminium cap.

100ml

Depending on air circulation, room temperature and diffuser placement; our 100ml diffusers are designed to last approximately 2-3 months. 

Product Care: 

Simply unscrew the cap and refill your favourite diffuser, before inserting all 8 reeds. Take care not to spill any of the oil; we recommend decanting the liquid into your chosen vessel over a sink. Our reeds are designed not to clog, so you should only need to flip them if you notice a decrease in scent throw. 
Keeping your favourite reed diffuser topped up. Complete with a brand new set of fibre reeds.
Simply unscrew the refill cap and carefully pour into your existing reed diffuser. Swap your old reeds out for your brand new set.