Our Candles
Each candle is hand crafted in-house, using a coconut & rapeseed wax, generously scented with fine fragrance oil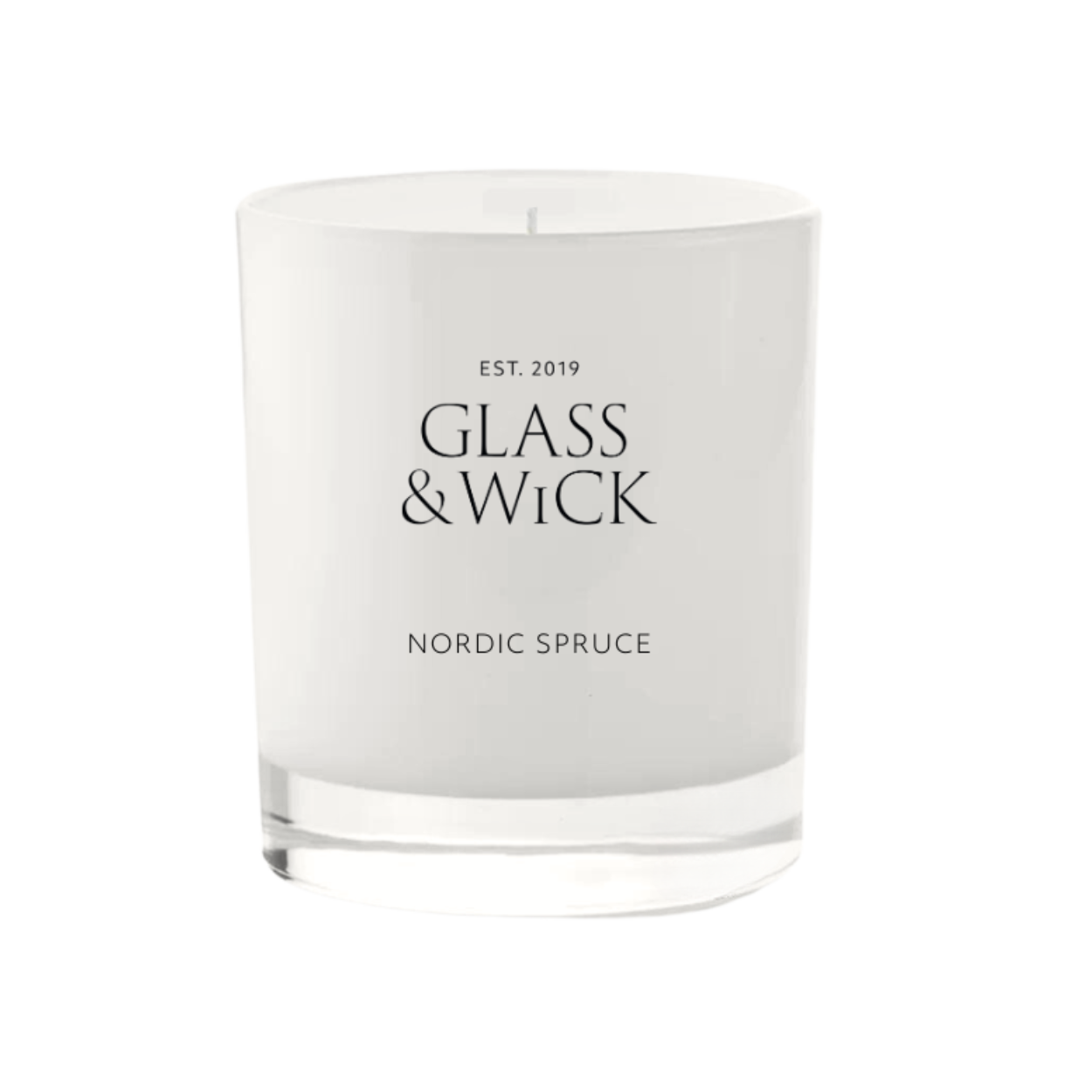 Nordic Spruce Signature Candle
The unmistakeable and authentic aroma of Christmas tree needles - green and earthy. A beautiful, nostalgic scent to celebrate the festive season.


Lead notes: Spruce, Pine

Heart notes: Cedar, Eucalyptus

Base notes: Sandalwood

220g Net Weight

Approximate burn time ~45 hours.

*Please note candle burn times are approximate and may vary slightly depending on fragrance and correct candle maintenance being carried out. Please refer to your candle care card upon delivery. 

Product Care:

Always allow candle to melt to the edges of the vessel. This is especially important on the first few burns of your candle, to avoid 'tunnelling'. This will take approximately 4 hours.

Trim wick to 5mm between every burn, to prolong the life of your candle and ensure a safe, steady flame. 

Avoid burning for more than four hours at a time and never leave unattended.

Keep out of reach from children or pets.

We recommend using our candle care accessories to get the best from your candle!
Pickup currently unavailable at Glass & Wick Studio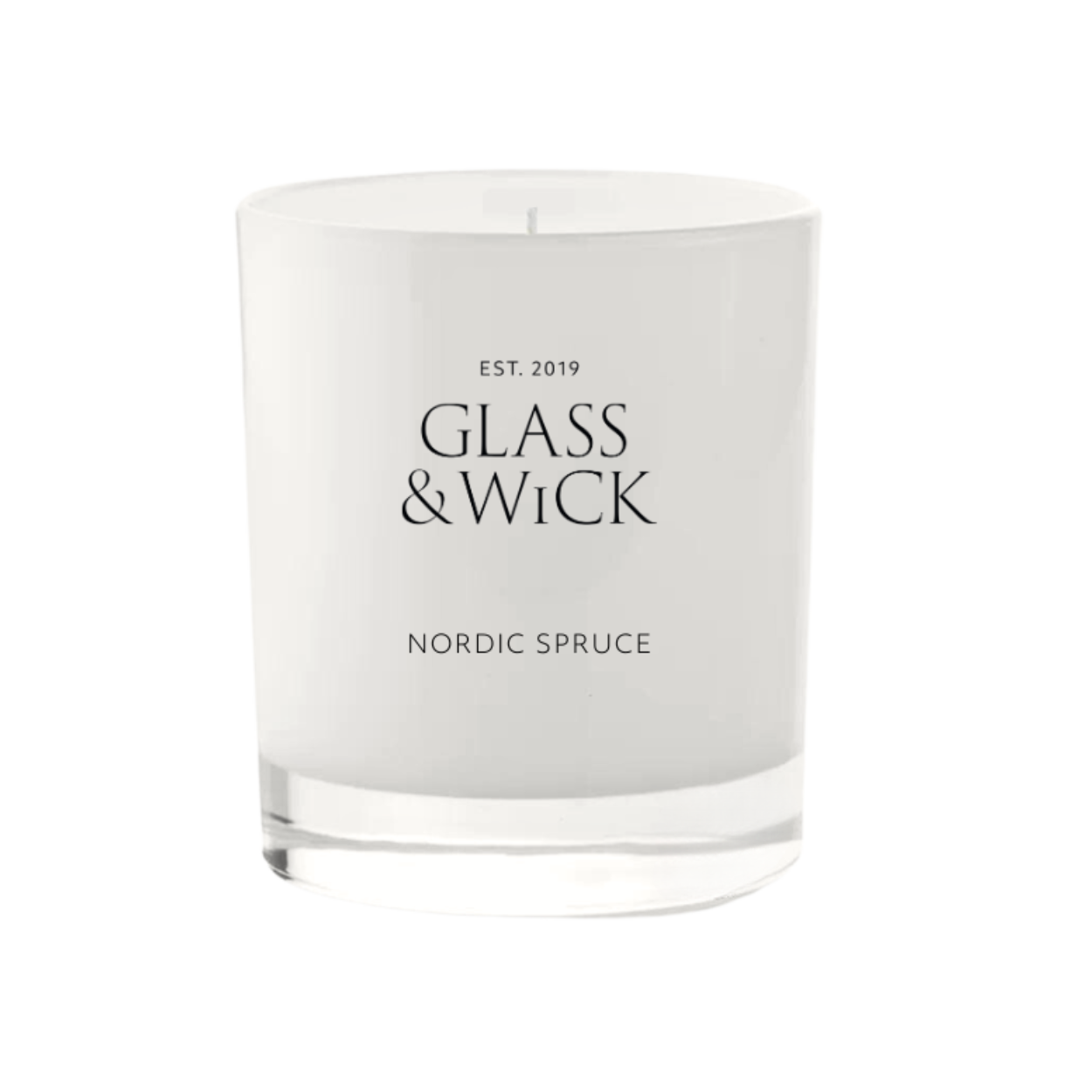 Nordic Spruce Signature Candle
Arnold Business Centre, Brookfield Road, Arnold, Nottingham
(Biz Space)
Arnold NG5 7ER
United Kingdom
+441158500998
Creating a gentle, luxurious aroma in a small-medium sized room.
Keep lit for 3-4 hours for the first burn to achieve a full melt pool. Always trim wick to maintain a 5mm length between each burn. Never leave lit when unattended.