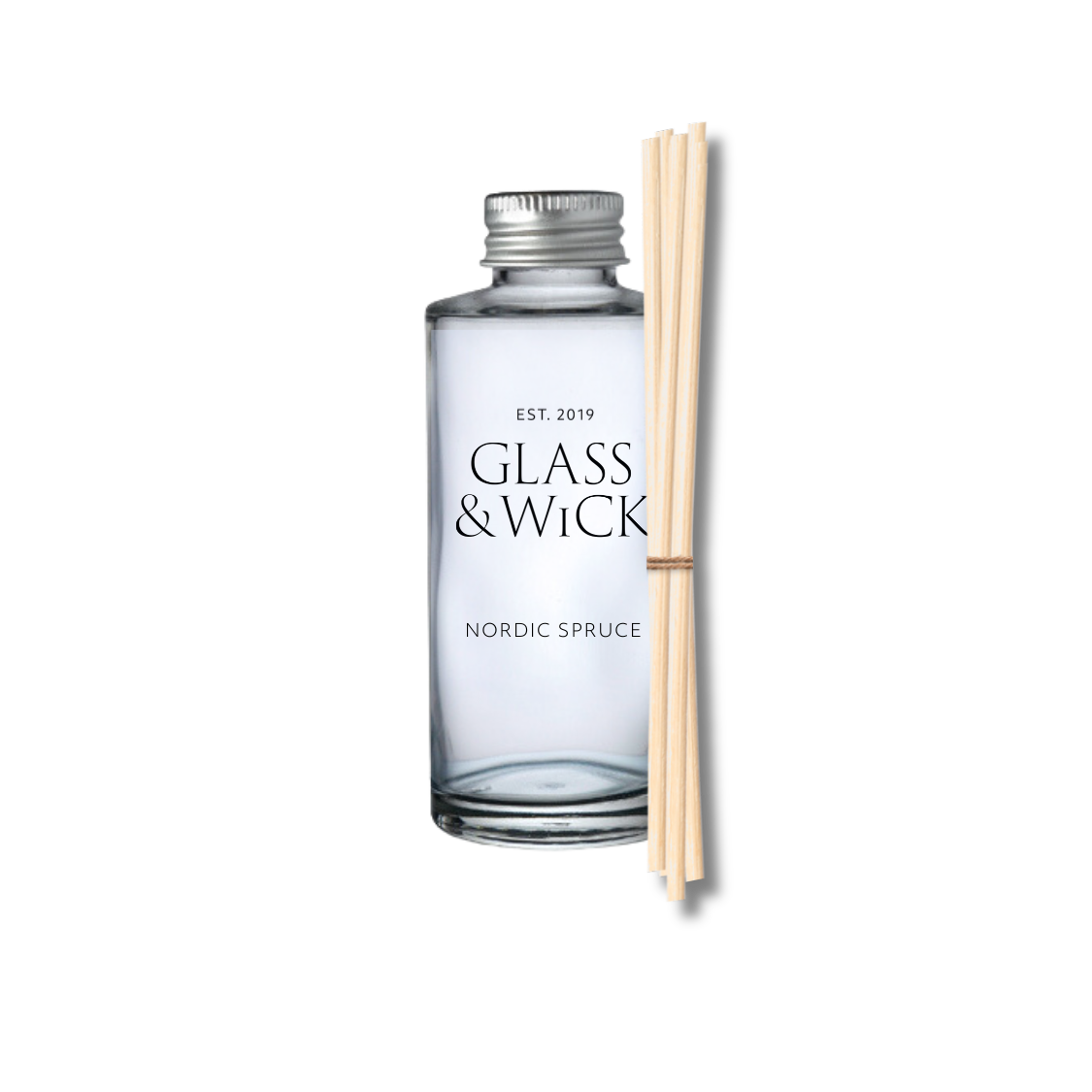 Nordic Spruce Reed Diffuser Refill
The unmistakeable and authentic aroma of Christmas tree needles - green and earthy. A beautiful, nostalgic scent to celebrate the festive season.


Lead notes: Spruce, Pine

Heart notes: Cedar, Eucalyptus

Base notes: Sandalwood

Refill your favourite diffuser vessels with our diffuser refill sets. Hand-blended using an eco-friendly base and fine fragrance oil. Complete with a brand new set of 8, high quality, fibre reeds that are designed to ensure optimum scent dispersion and less need to flip reeds. 

100ml

Depending on air circulation, room temperature and diffuser placement; our 100ml diffusers are designed to last approximately 2-3 months. 
Keeping your favourite reed diffuser topped up. Complete with a brand new set of fibre reeds.
Simply unscrew the refill cap and carefully pour into your existing reed diffuser. Swap your old reeds out for your brand new set.