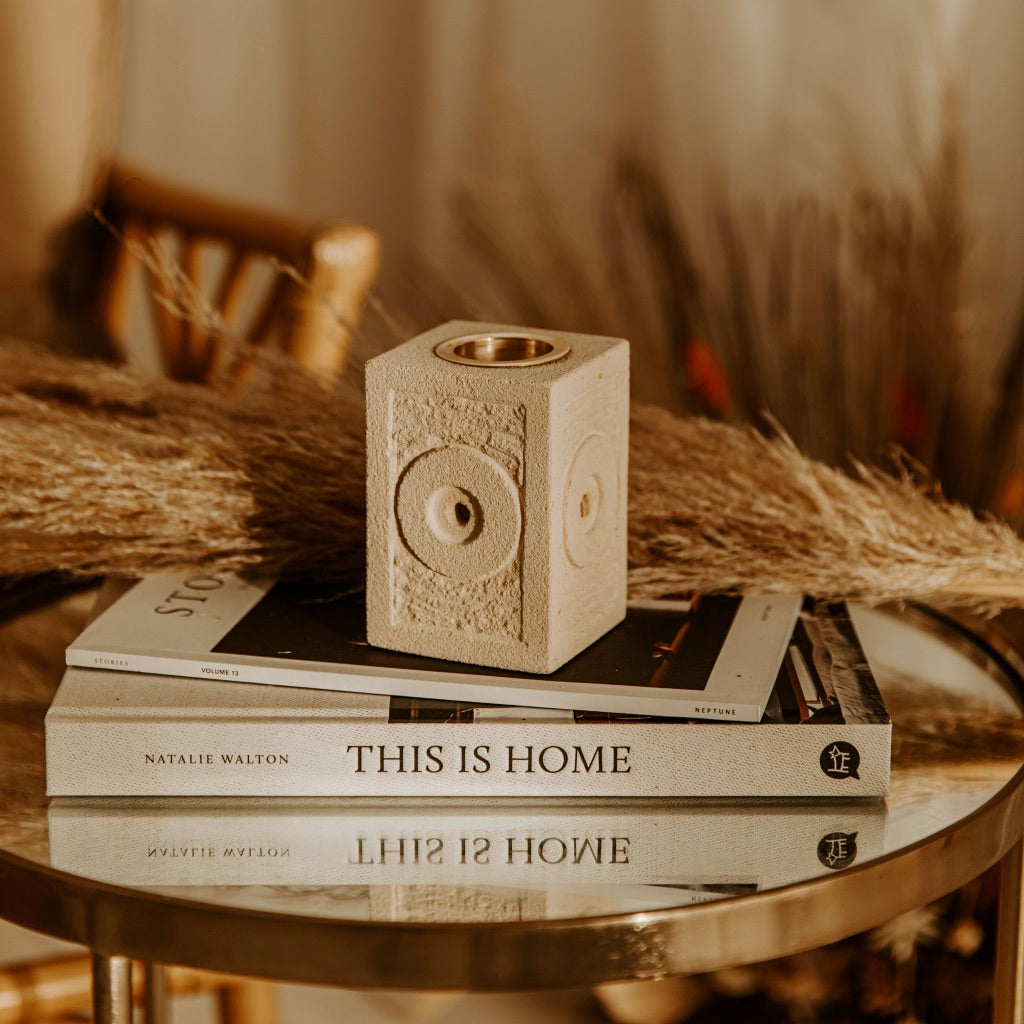 Senja Burner
Meet Senja (dusk)


Skilfully hand carved from beautiful Indonesian stone; the natural tones of the Senja burner are complimented by a contemporary, brass reservoir.


This unique piece makes for a truly distinctive interior styling statement and offers the most indulgent way to enjoy your G&W luxury wax melts.

No burner is complete without a selection of luxury soy wax melts. Browse our range of soy wax melt fragrances here!

Measurements: 7cm x 7cm x 9cm. 

This product has no reviews yet.
Refill Your Favourite Diffusers...
View all