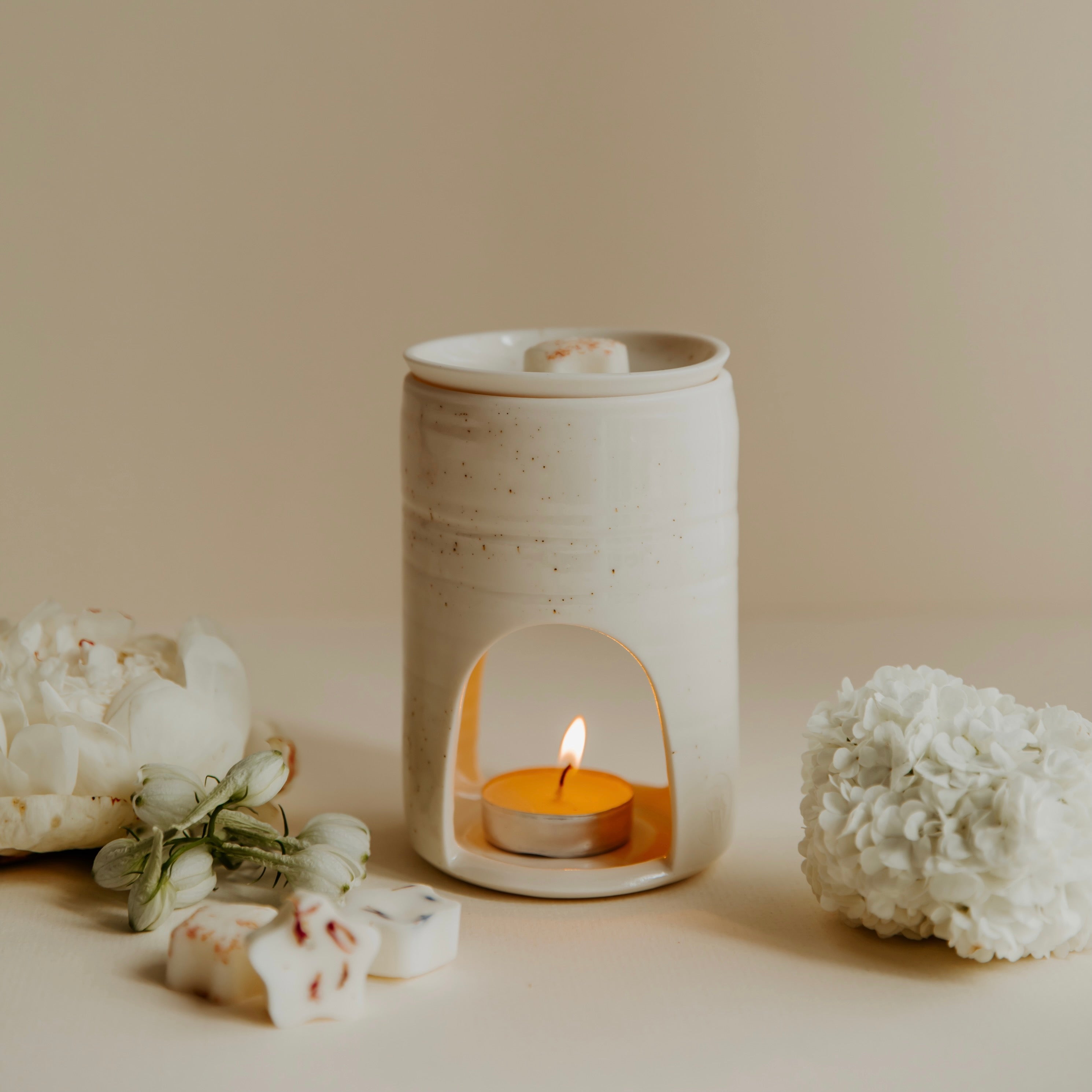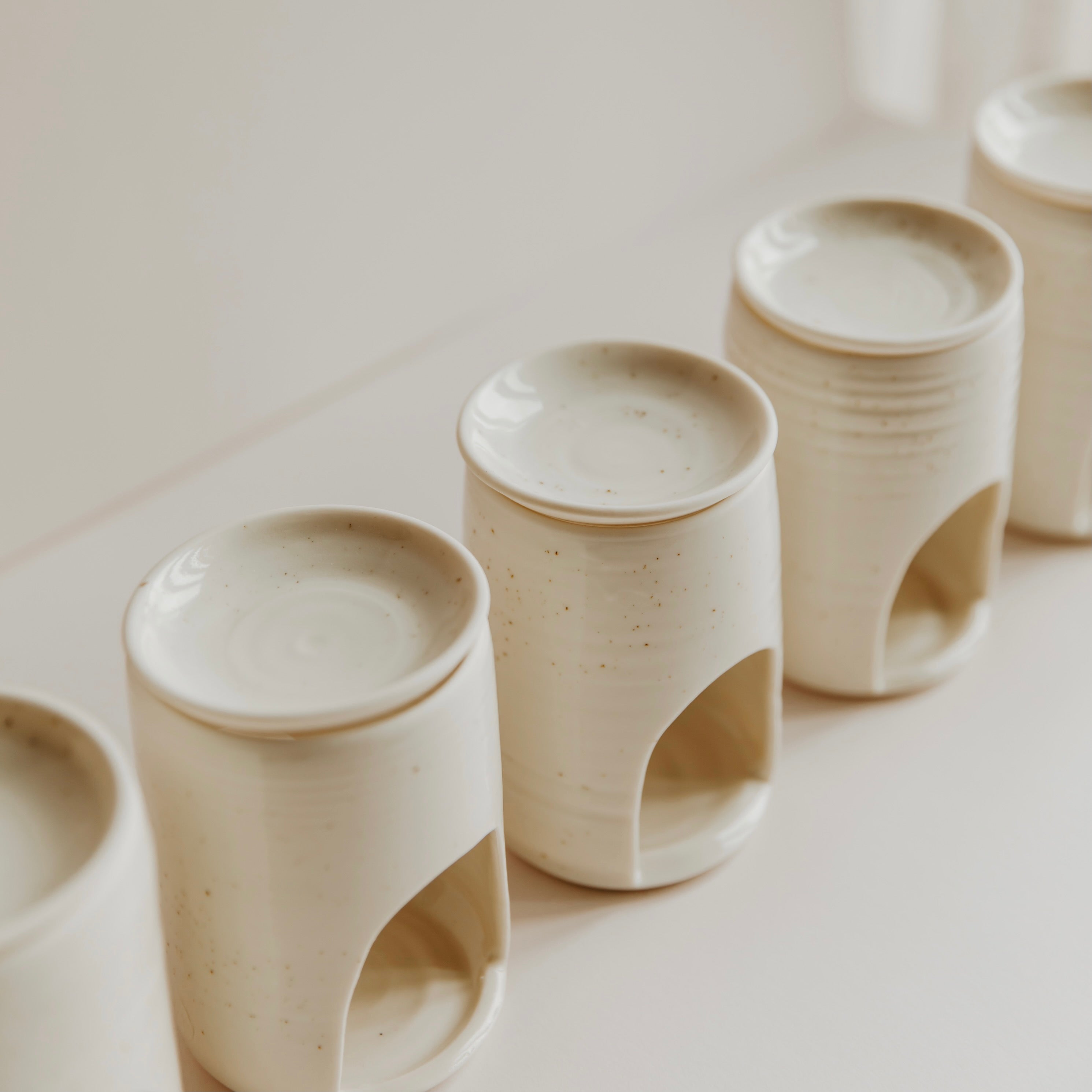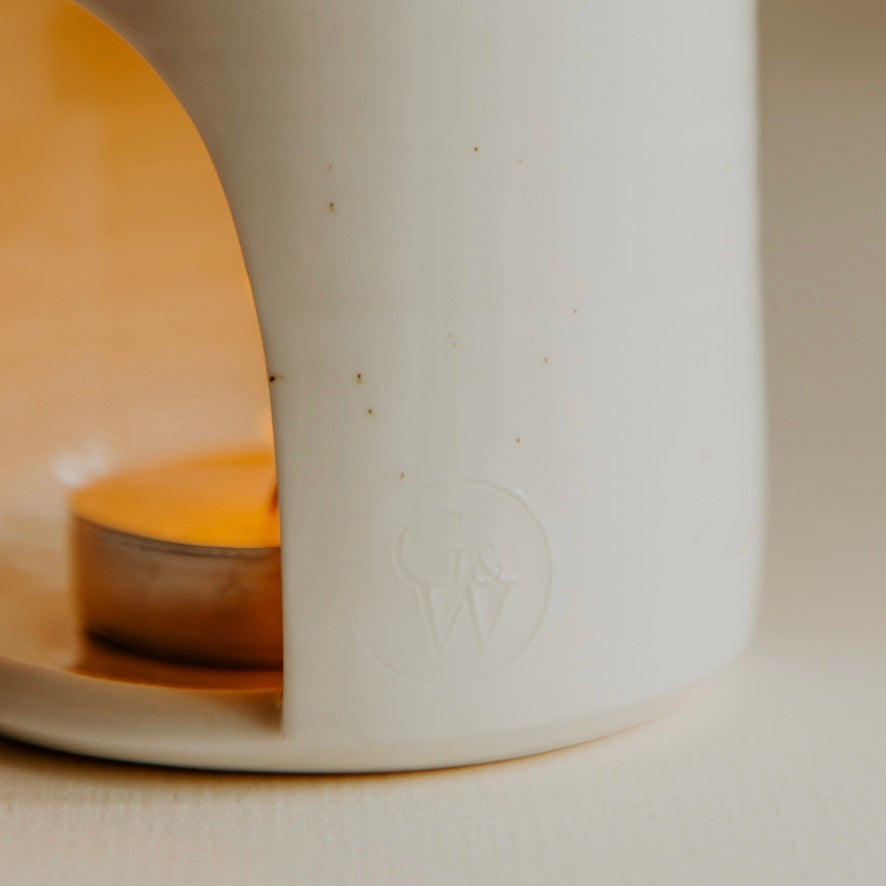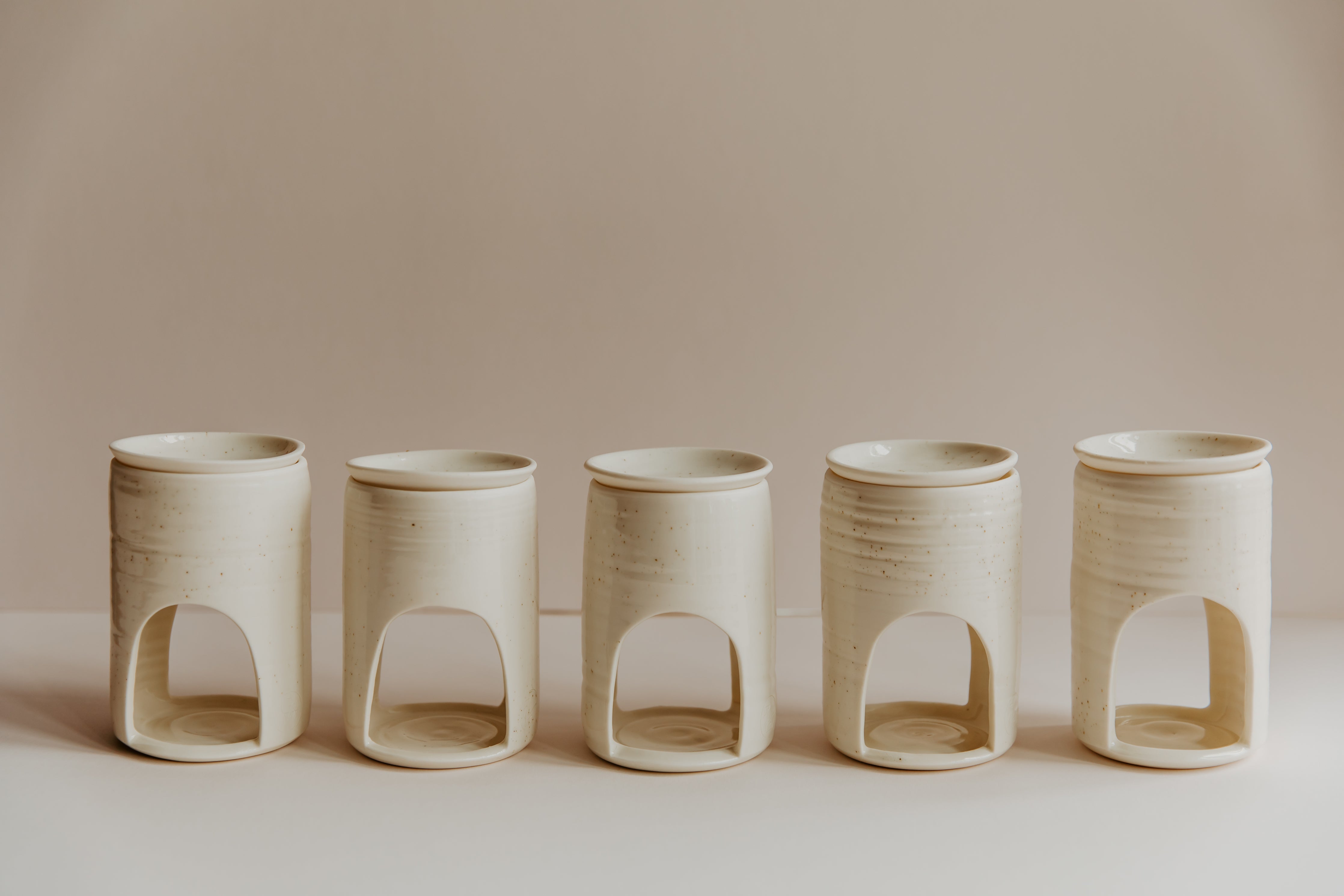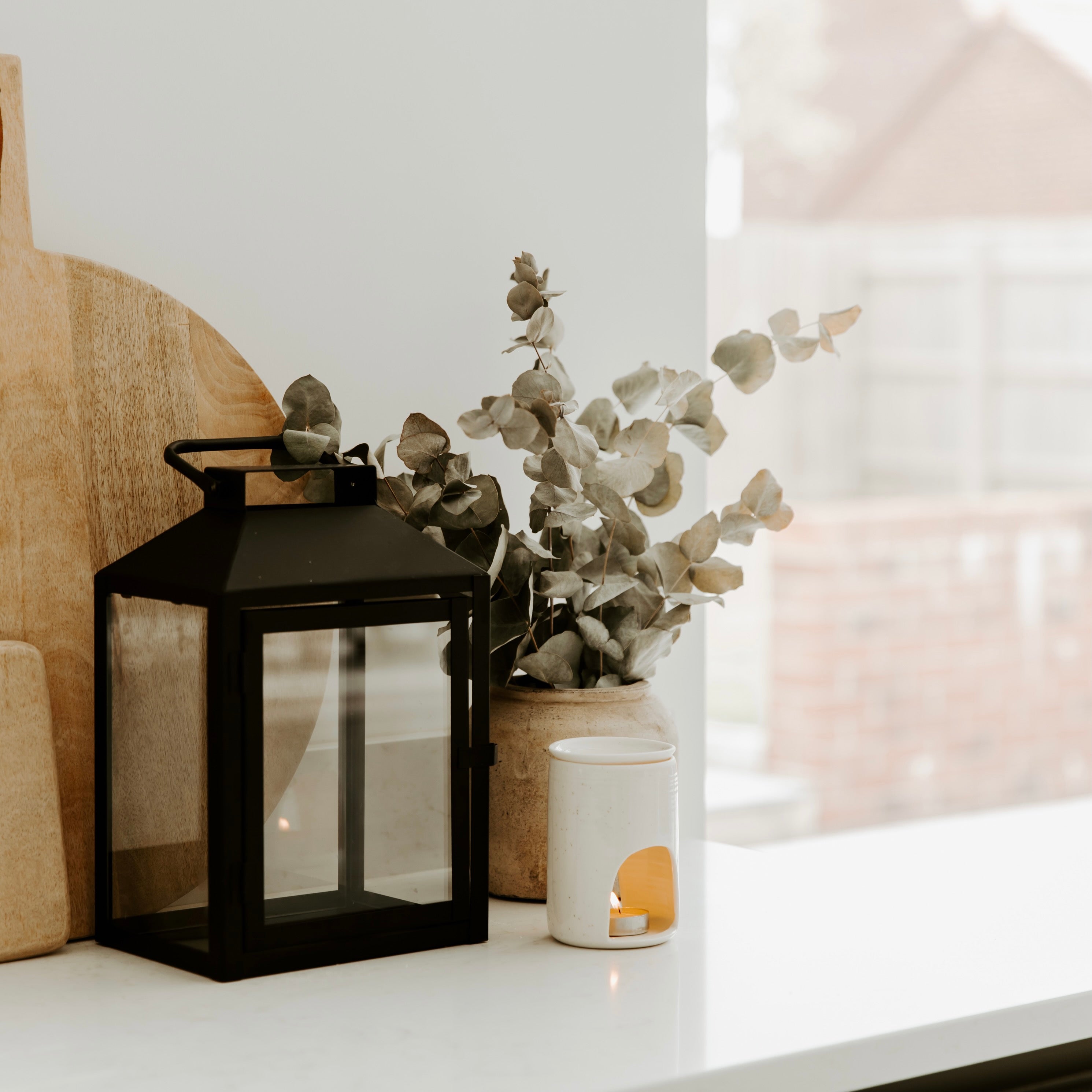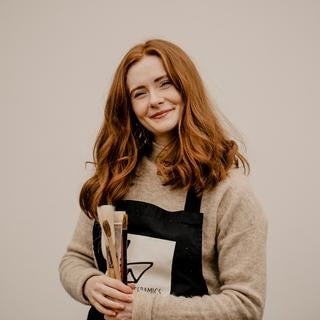 Porcelain Scandi Burner
Crafted using the traditional method of the potters wheel, each burner is handmade using fine porcelain clay in a small pottery studio in Islandmagee, Northern Ireland. Complete with a removable dish, this truly beautiful, limited edition piece has been designed specifically for Glass & Wick's soy wax melts. 

Learn how this stunning burner has been crafted by hand:

Each burner is carefully created to be both functional and beautiful. The nature of high-fired porcelain clay allows for a translucent finish, perfect for candlelight.

Once 'thrown' they are set aside and carefully surveyed to ensure they are shaped during the optimum condition. Shaping includes trimming excess clay from both the body and bowl, marking and cutting each side of the burner. They are then initially decorated with a flecked iron slip unique to Glass & Wick's collaboration, and finished with a stamp of approval by their maker. 

Once the burner is dry, it's ready for its first firing.

After 'throwing' and shaping, there is still a lengthy journey ahead of each piece. Once dried, the burners are fired in an initial 1000 degree bisque firing. A bisque firing allows all off the water to be removed, they become less fragile to handle and they're ready to absorb glaze.

To highlight the natural beauty of the clay, each burner is first decorated with a transparent glaze, made from scratch in Natasha's studio.

Each burner is lifted piece by piece out of the bisque firing and dipped into liquid glaze. Once the glaze dries onto the burner, it can be handled and placed into the kiln ready for its second and final firing.

The finishing touch...

Porcelain clay is highly valued in many cultures due to its semi glass like appearance, to achieve this strong and glass like clay finish, each burner endures 16 hours in a glaze firing, reaching the temperature of almost 1300 degrees. The intense temperature slowly cools and after a couple of days the kiln is ready to be opened for the first glimpse at the finished burners.

Seeing a glossy, strong and elegant piece of handmade pottery emerge from a glaze firing is often the most exciting and rewarding stage as a maker. After hours of nurturing a pot into life its finally ready to be used and enjoyed. Of course not every pot in the kiln survives the intense making process but the best of each stage has been brought forward to create the unique burners for Glass & Wick by Natasha Swan Ceramics.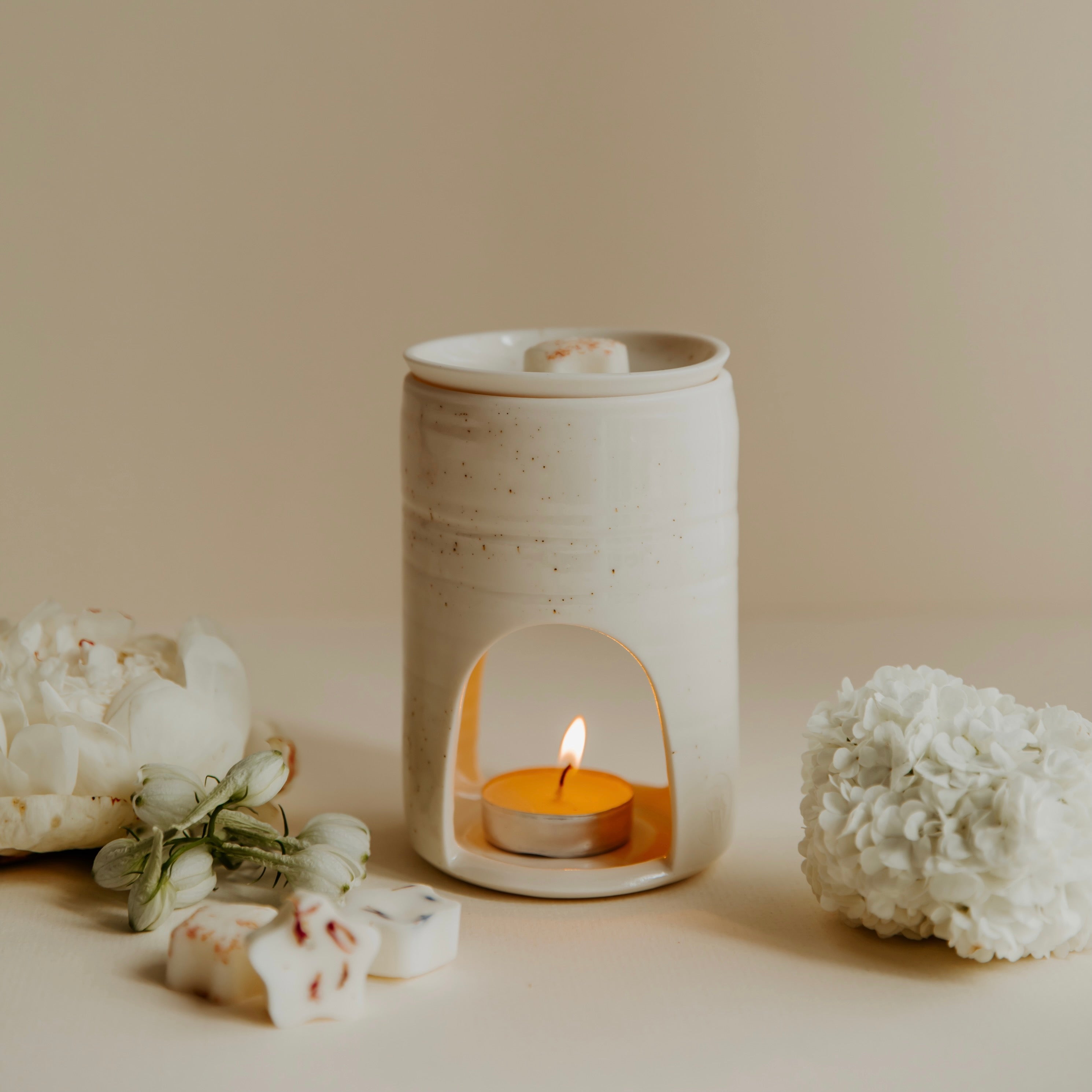 This product is rated 5.0 of 5.0 stars.
It has received 1 review.
Refill Your Favourite Diffusers...
View all